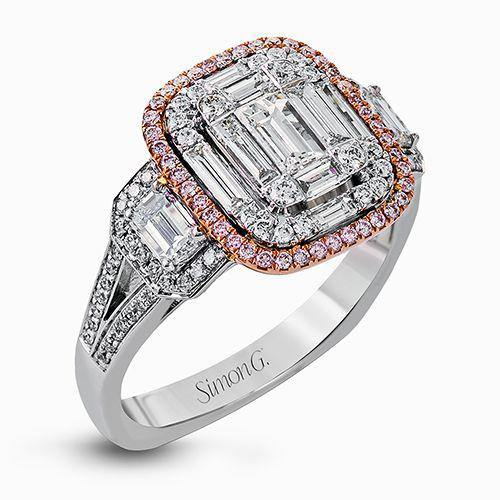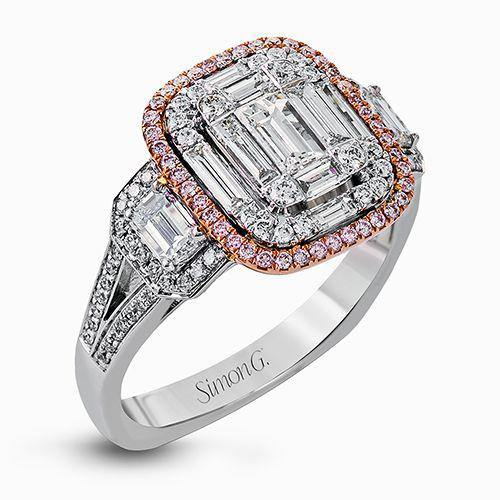 Simon G. 18k Two Tone Gold Diamond Engagement Ring
This dramatic contemporary white and rose gold ring is highlighted by a sparkling halo set with .11 ctw pink diamonds and accented with .35 ctw round cut white diamonds, .38 ctw emerald cut diamonds, and .65 ctw baguette cut diamonds.
$7,700.00
BOOK APPOINTMENT
Jewelry Stores in Denver CO
Our customers can choose from many jewelry stores in Denver. What sets Fifth Avenue Designs apart is our ability to create the jewelry you want -- exactly as it appears in your dreams. Of course, we offer the latest styles from Lashbrook, Doves and House of Baguettes. You'll find pieces of the highest quality among our impressive inventory of engagement rings, wedding rings and fine jewelry. Our highly skilled designers are adept at bringing your vision to life, either as a new piece or by incorporating family heirlooms. Jewelry stores in Denver may be plentiful, but we are your destination for one-of-a-kind creations.
BROWSE OUR SITE

Engagement Rings
Wedding Bands
Jewelery
Designers
Diamond
Services
Education
Watch Inquiry
About Us
Contact Us

INFORMATION

Fifth Avenue Designs
150 Steele St
Denver, CO 80206
(303) 394-2020

Store Hours
Tuesday - Saturday: 10 AM - 4:30 PM
Sunday - Monday: Closed